Down to earth business strategy and financial management for small businesses.
If you are a small business owner or aspiring entrepreneur, Gift of Good Work can help you focus and make progress towards your goals. You are the expert on what you do. Let Gift of Good Work support you in bringing your talents to the world.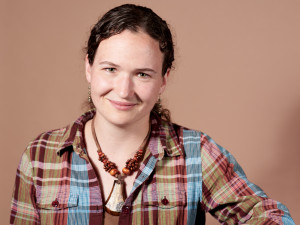 Rachel is a strategic idealist who loves to create alignment between big ideas and practical action. She holds an MBA in Sustainable Systems from Bainbridge Graduate Institute at Pinchot, where she also served as a Teaching Fellow in Finance. Her experience ranges from managing sales for her family's organic farm to supervising home construction for Habitat for Humanity. Her passion is creating vibrant and resilient rural communities. Rachel lives in Port Townsend, WA, and works from The CoLab.

What clients say about working with Rachel:
"Rachel brings an understanding of both the art and the numbers of business. She shows the interconnectedness between following your passions and watching your pennies."
"Meetings and workshops facilitated by Rachel are more focused and improve the overall impact of our valuable time. I now feel like I have a solid plan to refer to when making important business decisions."
"I was really interested in the impact of scaling my business. Rachel made that very easy to understand. I walked away with more knowledge and some tools that I didn't have before."

Inspiration
"May we see with clarity,
May we seek a vision
That serves all beings, may we honor
The Mystery surpassing our sight,
And may we hold in our hands
The gift of good work
and bear it forth whole, as we
Were borne forth by a power we praise
To this one earth, this homeland of all we love."
-John Daniel, from the poem "A Prayer Among Friends."
"We are local people with useful skills in practical situations . . .  Learn to build your own damn house. We are here to help. We are building a network."
–Giulietta Carrelli, owner Trouble Coffee and Coconut Club